House Clearance: Hiring a company to help you with your house clearance in the UK will take away the stress and difficulties that can occur when attempting to de-clutter your property or clear a loved one's home. You may have a spare room, cellar or garage that has been used for storage and you now wish to reuse for another purpose, or perhaps you have been appointed as executor for a will and face the daunting task of taking an inventory after a family member's bereavement. A professional house clearance company in the UK will handle all your requests efficiently and sensitively to ensure the whole process runs as smoothly as possible.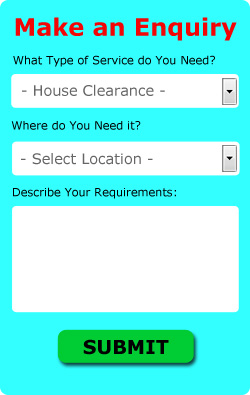 There are many reasons why people use house clearance services in the UK, from refurnishing a home and needing a quick way to remove old furniture, renovating an old house with unwanted items left behind, or perhaps just needing a little help in organising and restructuring a specific room. You can also find a house clearance service in the UK that will be willing to help in picking up an oversized item for home delivery; the job is not always about clearing a property of furniture.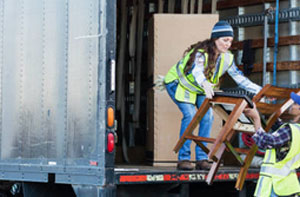 It may be that a sensitive house clearance or part clearance may be needed after a relationship break-up, or in the case of a family relative's death, and professional clearance companies in the UK will offer assistance and support at this stressful time.
Or you may just simply be too busy in your day to day life to manage the work on your own, whatever your reason, there is a house clearance service to help you. In situations like any of those mentioned above you may have tried to sell unwanted items or contacted your local council for help in disposing of large and bulky items, but time is running out and you must move quickly. A local UK house clearance company can provide a fast and friendly service to reduce your stress levels and let you get on with your life.
WHAT DOES A HOUSE CLEARANCE SERVICE QUOTE ENTAIL?
It doesn't matter the size of your property in the UK, a house clearance company will be able to help you de-clutter, sort and even resell the items that are no longer needed. In the first instance you should obtain a quote which will require a representative from the company visiting the property to determine the size of the project. During this initial conversation you should be honest about the size of the project and if there are any hazardous materials involved. Some clearance companies in the UK may not be able to handle flammable liquids, batteries or abnormally large or heavy items; pianos, large safes or petrol machinery as an example. A quote to deal with hazardous items will include a price for ecological and safe disposal or onward sale by a registered recycler of such materials.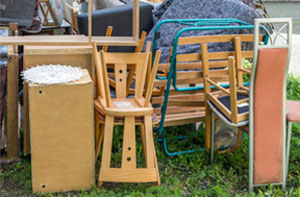 A single room clearance, such as a garage, shed or spare room can be dealt with fairly easily depending on the items involved. A house clearance company in the UK who are able to clear garages or workshops will normally be able to deal with flammable and other hazardous materials as part of their remit. If it is a full house clearance the shape, size and type of furniture and other items will play a major factor in the final pricing. Access to the property and the number of floors may also increase the quote if it means there could be difficulty in removing items safely from upper floors.
Many UK house clearance companies will factor the resale value they can achieve for your items into a quote and this can reduce the overall bill to you; which in some cases can mean a free house clearance service. If some of your household items are in an unfit state to be sold on the clearance company should provide a guarantee that they will disposed of in an environmentally and safe way in a government registered recycling centre. Ensure this is in writing and forms part of the overall quote.
WHAT ITEMS WILL A HOUSE CLEARANCE COMPANY IN UK REMOVE?
This depends on the company and is best discussed during your initial phone or email conversation and prior to any quote and site visit. If you have items of a hazardous nature, i.e. petrol machinery, asbestos, lead-acid batteries etc, some companies may not have the necessary licences to help you dispose of them correctly. In most instances house clearances in the UK will be straightforward projects that will not require these issues to be addressed, but it is vital you inform the company if there are hazardous items present.

Your items do not have to be in good condition unless you wish to sell them or donate them to a charitable organisation as part of your house clearance. Ask your UK house clearance representative if they offer a chattel valuation on items and if so will they take these items to auction as part of their clearance service. There may be an option to offset the house clearance costs this way, with the value of the items sold either being split or used to pay for your house clearance in the UK.
It is essential you check the credentials and methods that any house clearance company indicates they use to dispose of your household items. If a disreputable company ends up fly tipping any of your items, you are responsible by law for the fact that they were not disposed of legally and safely. Any damage, ecological problems and the cost of removing the fly tipping waste will be your responsibility and can be enforced in a court of law should any damages be claimed by the land owner where the offence took place.
ASSISTANCE WITH HOARDING CLEARANCES IN UK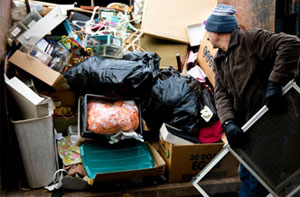 According to Statista, up to 5% of the population have some form of hoarding compulsion. In the most extreme cases this hoarding can have serious effects on a person's mental and physical health as well as creating potential fire and biological hazards in the home environment. For family members this can be an embarrassing issue to address and one which they have no experience in dealing with should their relative be placed in care or dies.
A professional house clearance company will be able to assist in all aspects of hoarding clearances and any possible associated health and safety problems. They will also be discrete in their dealings with anyone involved in the project and offer patient and sensitive advice to help you deal with the situation.
HOW TO DETERMINE A REPUTABLE HOUSE CLEARANCE COMPANY IN UK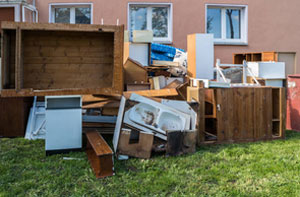 Whilst no formal training certification is required to start a house clearance business in the UK there are certain elements that a good company should be able to produce to satisfy your questions. There are many horror stories of rogue traders who simply dump your items at the earliest convenience and it is advised to check if your chosen company is a member of the UK House Clearance Association. It's members must abide by a Code of Practice, hold all the relevant waste carriers licenses, have proof of public liability insurance and have been trading for at least 12 months under a registered tax office number. The Association also offers a mediation service should a member receive a complaint about their standard of work to resolve a customer's problems.

What is Meant by House Clearance?
House clearance refers to the process of removing and disposing of unwanted items, belongings, furniture, and other possessions from a property. It typically involves clearing out an entire house or specific areas within a property, such as attics, basements, garages, or individual rooms. House clearance services are often sought when individuals or families are moving, downsizing, or dealing with the belongings of a deceased family member. A professional house clearance company can assist in sorting, organizing, and removing the items, ensuring proper disposal, recycling, or donation of usable goods, and disposing of any waste or unwanted materials in an environmentally friendly manner.
UK House Clearance Tasks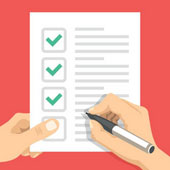 Local UK house clearance companies will be able to help you with carpet removal, repossessed property clearances UK, bulky waste removal & disposal in the UK, hoarding clearances in the UK, landlord house clearance services, building waste removal, loft clearance, fly-tipping clearance in the UK, school clearances, house clearance estimates, residential house clearance, fire damage clearances, cellar clearances UK, commercial waste removal, construction waste removal, rubbish removal, probate house clearances, pre-move house clearances in the UK, office clearances, garage clearances, shed clearance UK, mobile waste recycling, and plenty more.

UK Probate House Clearances
UK School Clearances
UK Residential Clearances
UK House Clearance Quotes
UK Bereavement House Clearances
UK Landlord House Clearance Services
UK Cheap House Clearance
UK House Clearances
UK House Clearance
UK Commercial Clearances
UK Furniture Removal
UK Rubbish Removal & Disposal
UK Strip-Out Services
UK Waste Removal
Okay, so you're presently attempting to find house clearance in the UK, but you may also need a scaffolder in the UK, a plumber in the UK, a plasterer in the UK, a flooring specialist in the UK, a tiler in the UK, rubbish clearance in the UK, a gutter specialist in the UK, a painter in the UK, a handyman in the UK, a bricklayer in the UK, a window fitter in the UK, a carpenter in the UK, SKIP HIRE in the UK, solar panel installation in the UK, a bathroom fitter in the UK, an electrician in the UK, a builder in the UK, at some point.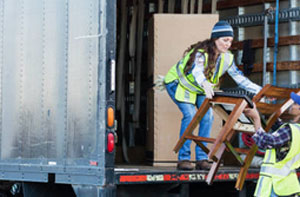 House Clearance UK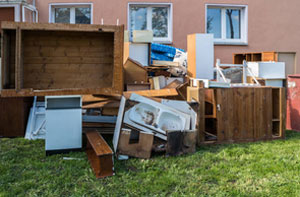 House Clearance Near Me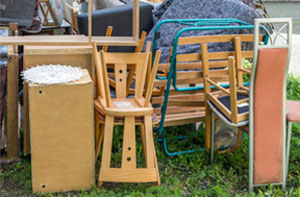 House Clearances UK
TOP - House Clearance UK - Handyman
Waste Removal - House Clearance Quotes - Registered Waste Carriers - Office and Business Clearance - Rubbish Removal - House Clearance - Landlord Services - House Clearance Near - House Clearances